President

– Cara Case, MEd, RDMS, RDCS

Cara Case is currently Professor and Program Director at Gateway Community College, a CAAHEP-accredited DMS program in Connecticut, and has been since 2013. In addition, she lectures in the Physician Assistant program at the University of St. Joseph on the topics of women's healthcare and emergency medicine. Cara completed her Bachelor's degree at the University of Hartford and obtained a Master's in Education focused on Instructional Design and Technology from Post University. Earlier in her career, aside from being a Clinical Sonographer, she was also a Research Sonographer at Yale University. She has been a member of and lecturer for the SDMS for over 35 years and continues to serve the JDMS as a Peer Editor. Cara has co-authored numerous articles and book chapters. Within her community, she volunteers by helping to raise money for many charitable organizations.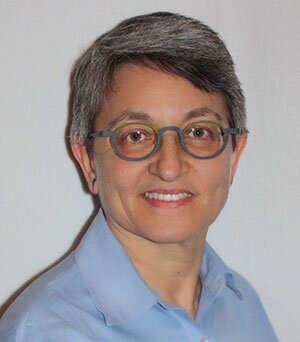 Vice President

– Kerry Weinberg, PhD, MA, MPA, RDMS, RDCS, RT(R), FSDMS
International Team Leader
Dr. Kerry Weinberg is currently the Associate Professor and Program Director of a CAAHEP-accredited program in New York. She earned her BA degree at Fordham University, her MPA at New York University, and an MA and PhD at Fielding Graduate University. She has spent many years giving back to the profession by serving on the SDMS board; the JDMS Editorial Board; the ARDMS Board; as both a member and Chair of the JRC-DMS; and as Vice-President of CAAHEP. Kerry is an SDMS Fellow. She continues to be active in these organizations. Additionally, she is a member of AIUM and ASE. Kerry has written several chapters and reviews sonography books. Kerry has lectured nationally and internationally and has been fortunate to perform international outreach to Guyana and Bangladesh.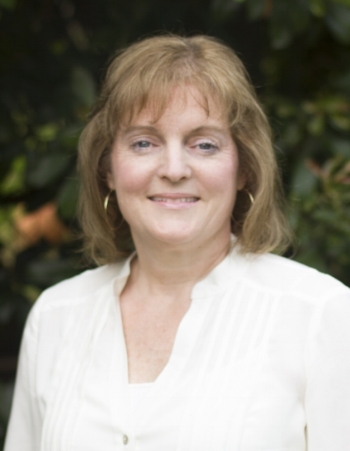 Ex-Officio

– Pamela Brower, BHSc, RVT, RVS
Pamela Brower earned a Bachelor in Health Science from Nova Southeastern University. She recently retired as the Department Chair of a CAAHEP-accredited sonography program in East Texas for 20 years. While there, Pam was awarded the 2008 Endowed Chair for Teaching Excellence. Currently, she is a consultant for Inside-Echo, assisting Vascular Labs with IAC accreditation. She enjoys using her passion for teaching and serving with medical teams during missions to Haiti, the French Congo, Nepal, and with Mercy Ships. She is also an item writer for the CCI/RVS. Born in Boston but living in Texas, her Bostonian roots run deep for the Red Sox and Patriots.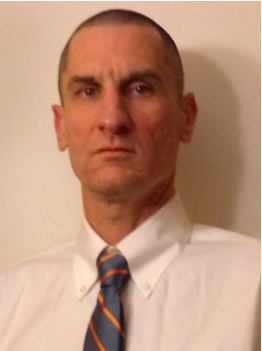 Treasurer

– 

Matthew Ryan, MSHA, RDMS, RVT, RT(R)
Matthew Ryan currently works as a Clinical Coordinator in a hospital-based Sonography program located in Milwaukee, Wisconsin. He earned a Bachelor of Science degree in Zoology from UW-Madison prior to his training to become a Radiographer. After several years as a Radiographer, he completed his training as a Sonographer at the St. Luke's School of Diagnostic Medical Sonography. Finally, he obtained a Master's degree in Health Administration from the University of St. Francis, Joliet. Over his Sonography career, Matthew has designed training courses for advanced practice providers, radiology residents, and medical students. He has also given presentations on various sonography topics to both local and national organizations and has volunteered for the SDMS on committees, as a content reviewer, and as a DMS article reviewer. Every spring and fall, Matt can be found on a baseball diamond as an amateur umpire.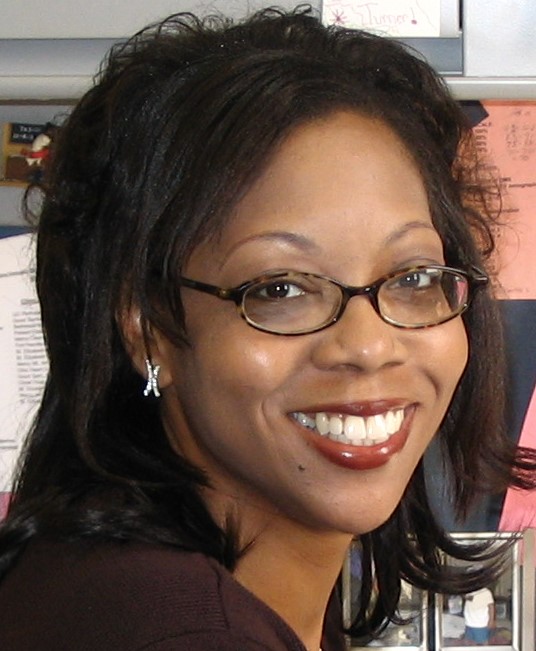 Secretary 
– 
Jacqueline Turner, MS, RDCS, RVT
Education Team Leader
Jackie Turner earned her Bachelor's degree from the University of Dayton in Biological Science followed by her degree in Diagnostic Medical Cardiovascular Ultrasound from Kettering College of Medical Arts. Later, she received her Masters of Science in Human Resource Development, with an emphasis on Adult Education and Curriculum, from Xavier University. Jackie has 30 years of experience in the field of sonography. After working in medical sales and training for 9 years, she was recruited to start the DMS program at Cincinnati State Technical and Community College, where she is currently a full-time tenured Professor. Jackie served as the Program Chair of the CAAHEP-accredited sonography program in Cincinnati, Ohio for 13 years. Additionally, she has volunteered as a JRC-DMS site visitor and served on various SDMS and ARDMS committees throughout her career. Jackie continues to work as an educator, advisor, and mentor and enjoys the privilege of watching new sonographers grow and blossom in our profession.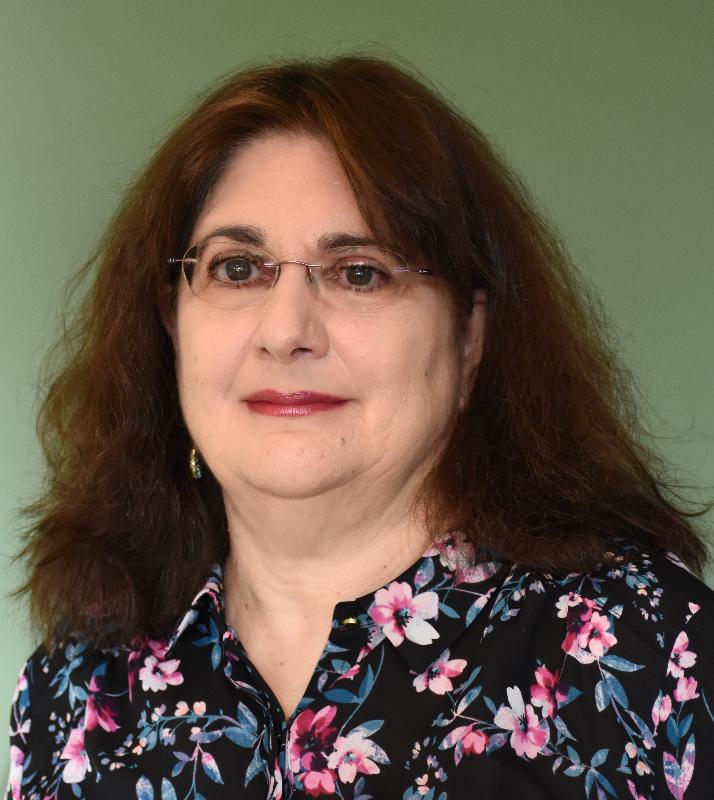 BOARD MEMBER

– Rosemarie P. Cann, BS, RDMS, RDCS
Marketing & Awards Team
Rosemarie P. Cann  earned her Bachelor of Science degree in Diagnostic Medical Imaging from SUNY Downstate (Brooklyn, NY) in 1985. Shortly after graduation, she quickly earned ARDMS credentials in Abdomen, OB/GYN, and Adult Echocardiography. Although the early years of Rosemarie's sonography career were spent in the clinical setting, the majority of her professional life has been devoted to sonography education and upholding the commitment to high standards for future generations of sonographers. Through the years, she published several book chapters and journal articles, has been the Program Director of 2 CAAHEP-accredited DMS programs, and now develops continuing education courses for the sonography community. Rosemarie is an SDMS member and also wants to give back to the profession she is so proud to be a part of. She feels fortunate to volunteer for IFSER, an organization that supports Ultrasound Educators and does such important work worldwide to improve access to quality ultrasound imaging.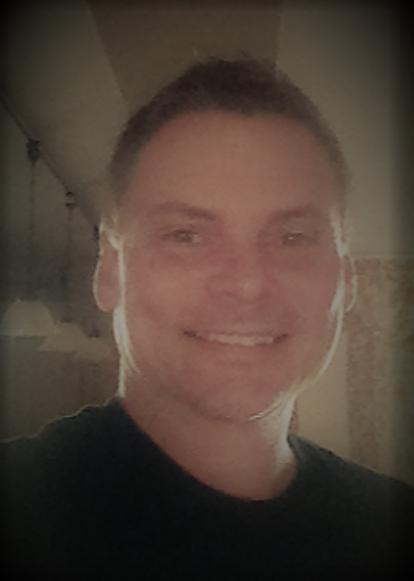 BOARD MEMBER

–

Jeff Gunderson, MS, RDMS, RVT, RT(R)
International Team
Jeff Gunderson earned his X-Ray Technology degree from United Hospital and Grand Forks Clinic, Ltd., North Dakota in 1983 and his Diagnostic Ultrasound degree from the University of Iowa in 1985. Then, in 1995, he graduated from St. Francis University, Illinois, with a BS in Health Arts followed by an MS focused on Leadership in Higher Education Administration from St. Cloud State University in 2009. Jeff has over 35 years of experience in the sonography profession. He has been the Program Director of the Diagnostic Medical Sonography Program at St. Cloud Technical & Community College since December 2001. Jeff has served on SDMS committees over the past several years and has been a board member for the Midwest Society of Diagnostic Ultrasound for 12 years. Born in Minnesota, he enjoys doing things in the great outdoors!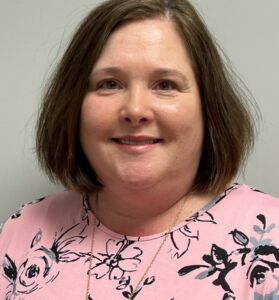 BOARD MEMBER – Jennifer Eiland BS, RDMS, RT(R)
International Team
jeiland@ifser.org
Jennifer Eiland, earned her Bachelor of Science degree in Diagnostic Medical Imaging from Thomas Jefferson University (Philadelphia, PA) in 1996. She worked in the clinical setting for many years. Her career has included hospitals, imaging centers, traveling positions and private practice. In 2020, Jennifer accepted a position as the Program Director for a new Diagnostic Medical Sonography Program at Oconee Fall Line Technical College (Dublin,Georgia). The program received CAAHEP accreditation in July 2022.  Jennifer continues her passion of teaching and mentoring students, as well as helping new graduates obtain employment.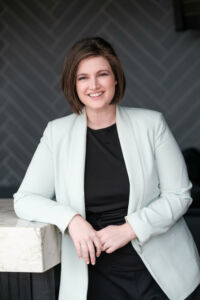 BOARD MEMBER – Kate Blanchard, MEd, RDMS, RVS, RT(R)
Marketing Team
kblanchard@ifser.org
Kate Blanchard, is currently the Clinical Professor for a CAAHEP-accredited hospital-based program in Rockford, IL. Before becoming a resistered Sonographer, she started her career in X-Ray and CT, receiving a Bachelor's in Radiation Sciences from the University of Iowa. Her work in sonographic education led her to obtain a Master's degree in Education, with a focus on Instructional Design and Technology. Kate specializes in collaborating with organizations to enhance and expand clinical training opportunities for sonographic learners. She also builds online content and delivers training for Residents and international ministries looking to incorporate ultrasound practices – her latest outreach opportunity being in Western Kenya. A special interest of Kate's is assimilating technology into health programs. In alignment with this, she volunteers as a consultant in the research and testing of virtual reality-based educational platforms.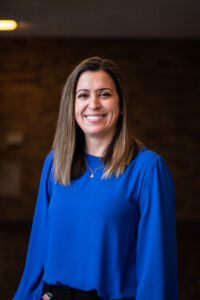 BOARD MEMBER – Lisa Reimer, MS, RDMS, RVT, RT(R)
Marketing Team
lreimer@ifser.org
Lisa Reimer is currently Department Chair for Imaging, as well as Assistant Professor and Program Director for the CAAHEP-accredited Diagnostic Medical Sonography program at Concordia University in Wisconsin. Lisa began her imaging career in 1994 as a Radiologic Technologist. In 1998, she became a Registered Diagnostic Medical Sonographer. Lisa earned a Bachelor's of Science degree from Marian University followed by a Master's degree in Healthcare Administration from the University of St. Francis. In 2016, she began a full-time appointment with Concordia University in the School of Health Professions. This role allows Lisa to serve on multiple committees within the University; most notably working to develop interprofessional education activities with other healthcare programs. In addition to IFSER, she holds a board position with the Southeastern Wisconsin Ultrasound Society. When not at work, Lisa enjoys spending time with her family, hiking, live music, and traveling.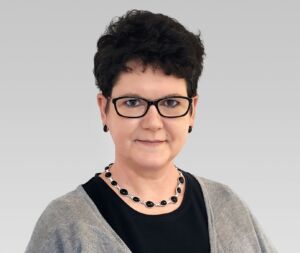 BOARD MEMBER – Cathie Scholl, DHSc, RDMS, RVT
Education Team
cscholl@ifser.org
Cathie Scholl is an experienced educator and currently an Associate Professor within a CAAHEP-accredited Cardiovascular Sonography program in Tampa, Florida. She earned a BS degree from Oregon Institute of Technology, a Master's degree in Health Science from Chatham University, and a Doctorate in Health Science from A.T. Still University. Overall, Cathie has spent more than 30 years in the sonography profession. In addition to teaching full-time, she scans part-time at an outpatient Radiology facility. As a long-time volunteer for the SDMS and ARDMS, Cathie has served on many committees for both organizations. She is an Associate Editor for the JDMS and serves on the Editorial Board. Cathie enjoys giving back to the profession by mentoring students and sonographers.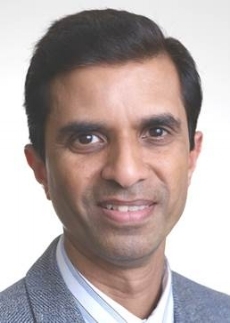 MEMORIAL BOARD MEMBER

– Nandkumar M. Rawool, MD, RDMS

Our beloved Nandu peacefully passed in June 2021. He was our "Social Butterfly" and is missed daily. He loved being part of IFSER and we could always find him visiting with our Friends of IFSER at each Educator's Summit, as well as dancing the night away. We have established a student scholarship on behalf of Dr. Rawool. You may make a one time donation or an annual donation; don't hesitate to contact one of the board members for details or email: events@ifser.org. Nandu, you are missed deeply.

Dr. Nandkumar Rawool served as an Associate Professor and Program Director of the Diagnostic Medical Sonography and Cardiovascular Sonography programs at the Department of Radiologic Sciences at Thomas Jefferson University in Philadelphia, PA. Before accepting this position, Dr. Rawool spent over a decade in the Department of Ultrasound/Radiology at Thomas Jefferson University Hospital. The TJUH Division of Ultrasound is considered to be one of the largest in the United States and probably the entire world. Dr. Rawool's work involved both clinical work with patients and performing ultrasound research. Dr. Rawool had more than 100 publications and scientific presentations – in ultrasound and radiology journals and at international medical meetings.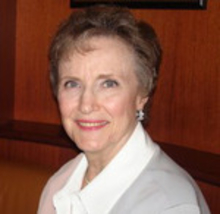 HONORARY BOARD MEMBER

– Marveen Craig, AA, RDMS, FSDMS

IFSER owes an incredible debt of gratitude to Marveen Craig, a long time board member who helped establish our organization. She began her ultrasound career more than 40 years ago and has served as clinical sonographer, commercial applications specialist, educator, international lecturer, consultant and author. She was the founder of the International Ultrasound Institute in Dallas, Texas (1979 to 1986) and has served the SDMS in many capacities as president, executive director, keynote speaker, etc. She was among the first sonographers to achieve Fellow Status (1984). Marveen received the American Institute of Ultrasound in Medicine's Pioneer Award (1988) and was the first recipient of the Joan Baker Pioneer Award (1995). She was the first recipient of the Don Milburn Service Award (2004) in recognition of her many contributions to the field of ultrasound. In the field of writing she has served as feature writer and editor to numerous journals and has authored six books. Though retired from IFSER in 2014, she remains a friend, advisor, and inspiration to everyone in our organization.