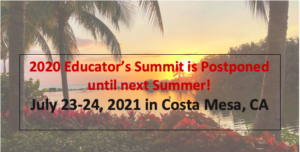 July 23 – 24, 2021 (new date for 2021)
Orange

Coast

College

| Costa Mesa, California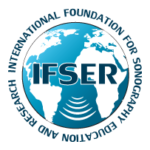 International Foundation for Sonography
Education and Research
05.20.20
In light of the ongoing Coronavirus pandemic and on behalf of the IFSER Board of Directors, we want to share our current plan for postponing this year's upcoming Educator's Summit (ES) on July 24 – 25, 2020, in Costa Mesa, CA, until 2021.
We have been monitoring the local, state, and national recommendations for travel and face-to-face meetings. As the ES is only 2 months away, the Board of Directors' decision to cancel the conference this summer and reschedule it to next year did not come lightly. Safety of our attendees, speakers, and vendors are the first and foremost important aspect of hosting a conference. With the uncertainty of the summer months across the country, postponing this year's ES to 2021 is the prudent choice.
July 23 – 24, 2021 is the new date for the Educator's Summit. The venue will remain the same – Costa Mesa, CA at the Westin Hotel, with the same host school, Orange Coast College, just as had been originally planned for this summer. We have also secured the same room blocks at the Westin for the same price.  Attendees/Vendors: If you have already paid for the 2020 ES, we can refund you now or retain your payment and apply it to the 2021 ES. You'll each be receiving an email from me to discuss your options.
On behalf of the IFSER Board of Directors, we want to thank everyone for working tirelessly and selflessly during this pandemic. Sonographers and educators – we are proud of all you are doing and hope to see you all next summer. As always, do not hesitate to contact any Board member for any questions or comments. If you'd like some fun sunglasses to share with your students, send me an email and I'll mail you some! We'd love to post your "IFSER shades" pictures on Facebook and LinkedIn.
In the meantime, for 2020, we will offer a FREE 2 hour, 2 credit CME webinar to everyone on Saturday, July 25, 2020(time and topics are pending), more information coming soon. Continue to stay safe and healthy. Looking forward to being together at the 2021 ES in SoCal!

Pamela Brower, President
The IFSER BOD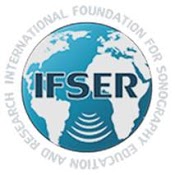 Vendors, Breakout Sessions, Networking/Social Friday Night, Breakfast and Lunch daily.

Surprise "Celebrity" guest on Friday!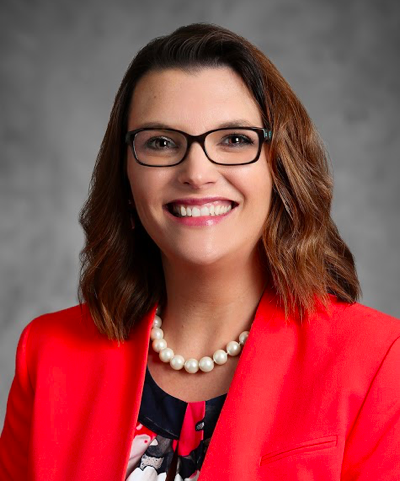 DR. AMY HABERMAN, BAYLOR SCOTT & WHITE, RADIOLOGIST
Keynote Speaker for the 2021 Educator's Summit
IFSER is dedicated to improving access to quality education and information for the global diagnostic ultrasound community.
We, at IFSER, also want to nurture and support ultrasound students and instill the passion for education globally.
How Will Someone Win the $1,000 Scholarship?
Hosting school for the Educator's Summit will be the recipient of $1,000 scholarship for a student in their program.

International recipient will be from one of our International Partners.
The Hosting School and the International Organization will use whatever metrics they choose to come up with an outstanding student/candidate, one who demonstrates passion and leadership in ultrasound and is most in need for the scholarship/award.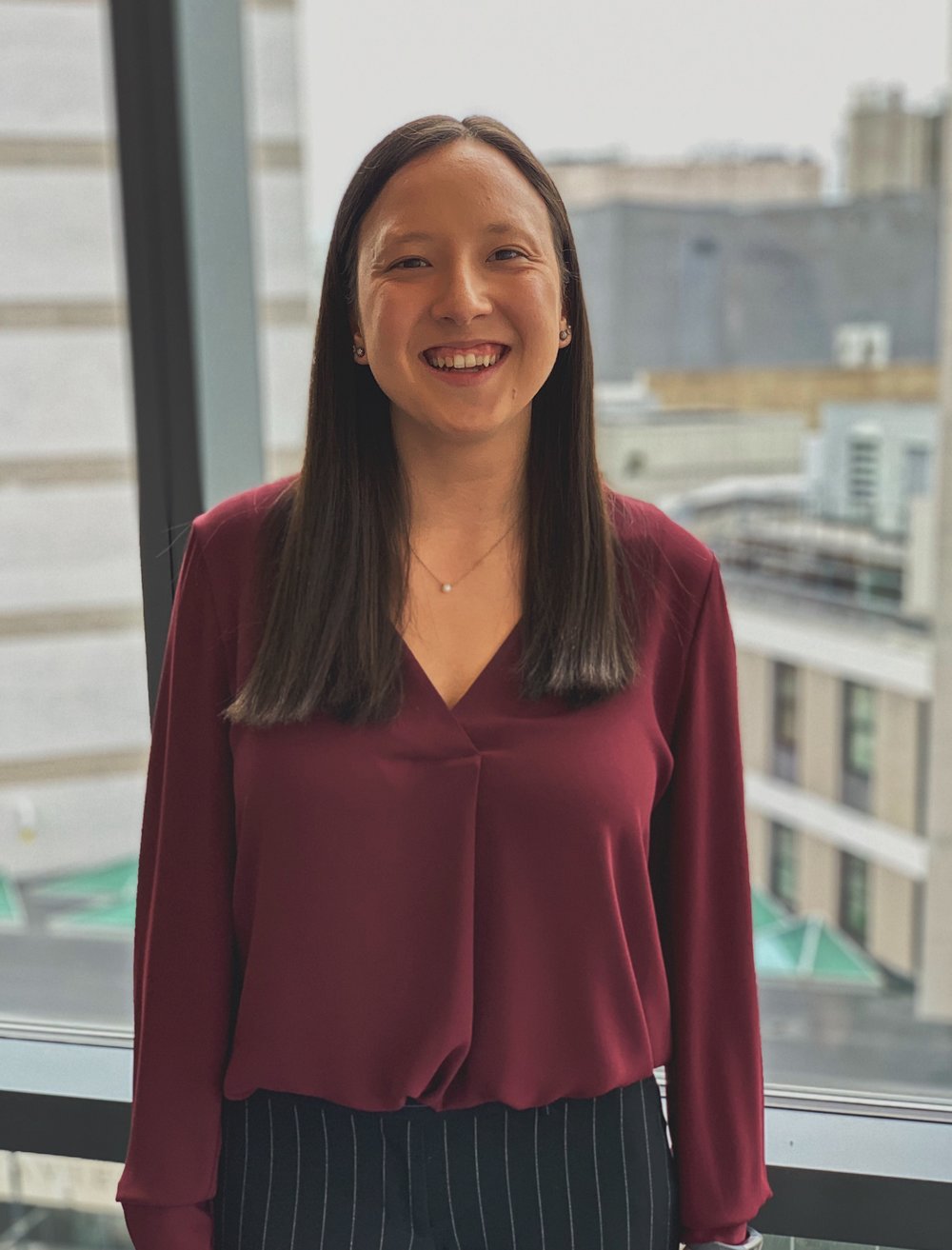 Senior, Echocardiography at MCPHS Boston Campus
"I am beyond grateful to have been chosen as an IFSER scholarship recipient. As I enter my final weeks in a three-year accelerated sonography program, I look forward to a bright future in this innovative field. The faculty at MCPHS University have inspired me to embrace this rewarding career in Ultrasound. This scholarship will help me acquire the tools to further my education, as I pursue my Masters. Thank you so much to everyone who helped and encouraged me along the way!"
Support Us
Interested in supporting IFSER in our Mission with Student Scholarships, International Teaching/Training, or sponsoring the Educator's Summit?
Click below to donate today!
Or send a check to:
IFSER
P.O. Box 132168
Tyler, TX 75713
Silent Auction Items
If you would like to donate any item(s) to the Educator's Summit, please contact: events@ifser.org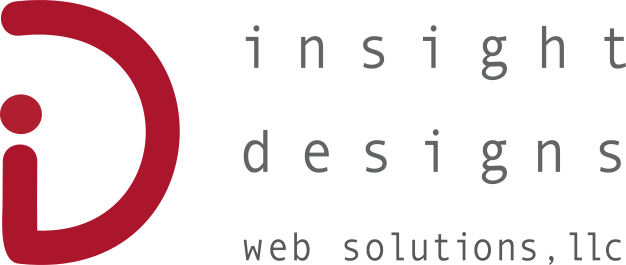 A special thank you to insight designs LLC and Nico Toutenhoofd for his photographic contributions.
Visit www.insightdesigns.com for more information.
Namaste Nico!