IFSER is proud to collaborate with organizations that participate in international ultrasound outreach efforts. Our goal is to provide quality education and resources to both domestic and international sonography educators.

It is our hope that the lives of those in developing countries will be improved by receiving donations and educational resources such as supplies, books, and web-based tutorials.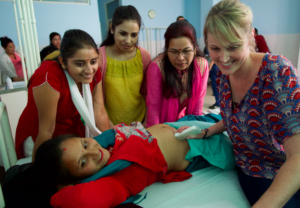 IFSER INTERNATIONAL SERVICE AWARD
Every year, IFSER provides some financial support for a selected international or domestic outreach advocate who is interested in traveling abroad to offer ultrasound education in developing countries. After completing and submitting an application, IFSER will choose an individual that meets the requirements and best matches the needs of a specific organization and country.
Each year, an individual or organization with a demonstrated commitment to international ultrasound education will be selected to receive an honorarium award. The award will be presented at the annual IFSER Ultrasound Educator's Summit.
2022 IFSER Humanitarian Award
Christian Medical & Dental Associations
The Christian Medical & Dental Associations® (CMDA) is made up of the Christian Medical Association (CMA) and the Christian Dental Association (CDA). CMDA provides resources, networking opportunities, education, and a public voice for Christian healthcare professionals and students.
Founded in 1931, CMDA provides programs and services supporting its mission to "change hearts in healthcare" with a current membership of around 19,000 healthcare professionals. CMDA promotes positions and addresses policies on healthcare issues; conducts overseas medical education and evangelism projects; coordinates a network of Christian healthcare professionals for fellowship and professional growth; sponsors student ministries in medical, dental, PA, and other healthcare training schools; distributes educational and inspirational resources; hosts marriage and family conferences; provides developing-world missionary healthcare professionals with continuing education resources; and conducts academic exchange programs overseas. Its members are encouraged to serve with excellence and compassion while caring for all people.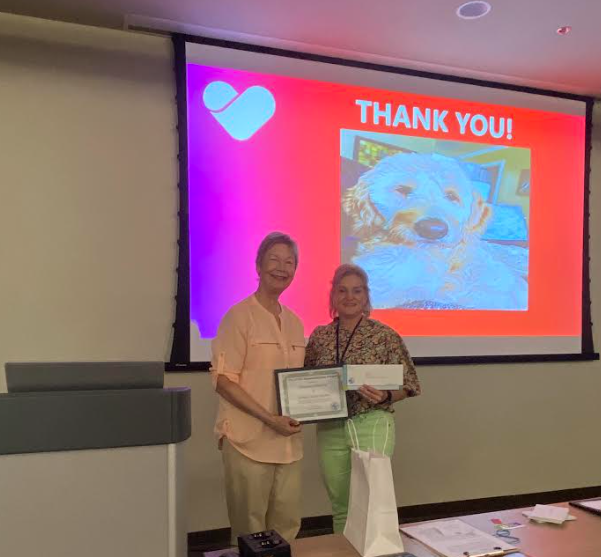 Webinar Lectures
IFSER hopes to be a leader in providing web-based education for developing countries or facilities that may have limited sonography education resources. These lectures will be available through our valued partnership with the Pan American Health Organization.
Stay tuned for information about upcoming webinars!
IFSER INTERNATIONAL PARTNERS
Finally, we are proud of the relationships we have developed with the following organizations that are leaders in international ultrasound education. We look forward to further collaborations in the future!